PIONEER IN THE INDUSTRY
A finishing touch can be the difference between 'nice-looking' and "outstanding". So, how do you make your building 'outstanding'?
For over 2 decades, Mix Mud has been turning residential developments, commercial buildings and private homes into something more than just special.
Operating across Sydney, from its eastern suburbs to the northern beaches, we've worked hard to become recognized pioneers in the industry, raising the bar with a track record for excellence and reputation for attention to detail.
Our own Paul Albanese is a licensing officer for Australia's Master Builders Association, so you can be sure our quality is something you can count on.
It's easy for us to talk about the quality of our work. It's time to look at it yourself, enjoy!
BENEFITS
Perfect Look
Rendering transforms the ordinary into the outstanding. So, enhancing the look of a family home, refreshing a drab building's appearance, and even boosting a business's corporate image.
Return on Investment
Properties that have undergone rendering sell faster. The higher quality finish, added character, better protection and improved energy efficiency, boosts their market value, making the investment worth it.
Quality Standard
Everything we do has quality at its core. So, we only use high quality materials and insist on an incomparable attention to detail. It's why we're leaders in our field, after all.
Guarantee and Promise
You want to be sure you see the best results. At Mix-Mud, our personnel are certified, fully trained, highly-skilled and experienced. The result is simple: our Guarantee is Gold!
PROJECTS
Transforming a building is not easy. It requires skill and know-how, fine-tuned by decades of experience.  Well, that's exactly what Mix-Mud has, with hundreds of projects and satisfied clients behind us.
TEAM
Teams are only as good as their members. Our 20-strong Mix Mud team is experienced, dependable and skilled – and why we're trusted leaders.
Paul Albanese
Managing Director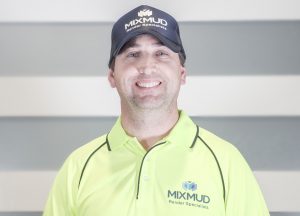 LUIS
Render Specialist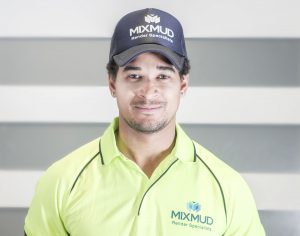 Djeison
Render Specialist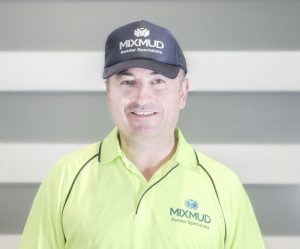 Nuno
Render Specialist
Edwin
Render Specialist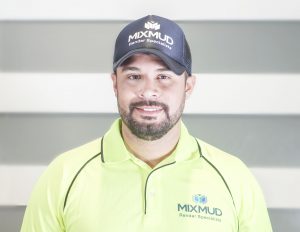 Leonardo
Render Specialist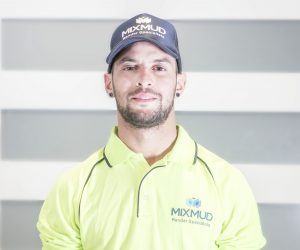 Renato
Render Specialist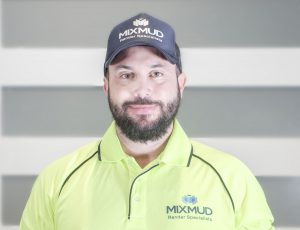 Andre
Render Specialist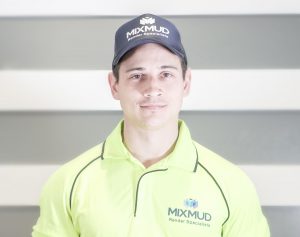 Helder
Render Specialist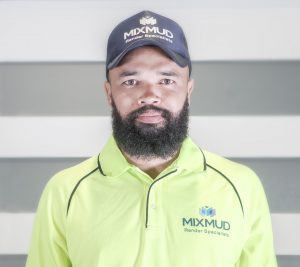 Guilherme
Render Specialist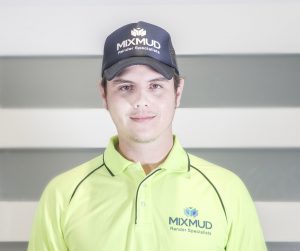 Daniel
Render Specialist
We're proud of the work we do. But we guess you're more interested in what our clients have to say.

We have used Mix Mud cement renderes on many of our building projects over the past 6 years. Pauls team of renderers in my opinion are second to none on the Northern beaches. There attention to detail with white setting is particularly impressive. Its a dying art and Paul does a great job managing his team and delivery too spot on quality which is required in this market. Highly recommended to any potential builders considering using Mix Mud.

We engaged Mix Mud to Render a high end project were we needed the end product to be perfect, and Paul and his team achieved this through clear communication and the ability to do what ever we asked for. I have hesitation in recommending Mix Mud and look forward to the coming projects with Paul and his team.
Paul and his team at Mix Mud have completed many projects for GMC Constructions over the years. Their workmanship is excellent, they take enormous pride in all work carried out and always complete projects in a clean and tidy manner. Pauls knowledge and experience is always a great help when dealing with any difficult projects. I would highly recommend Paul and his team without hesitation.
We recently engaged Mix Mud to render our property and we'd have to say that from start to finish the team did a fantastic job.Prior to the job they supplied us with a written quote, answering all our questions promptly.Once on site the team were very professional and worked hard to finish the job.It was finished on schedule, even though rain interrupted the job at various times.The final rendered finish was exactly as we expected.We were particularly impressed with the care they took around our home and the clean-up afterwards.I highly recommend them if you are considering a great render that will add value to your home – you won't be disappointed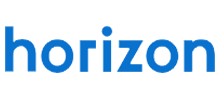 "Horizon have been associated with Mix Mud over the last 3 years on several different building projects, and have been extremely impressed with the service, attention to detail, and professionalism carried out by Paul and the team. They take great pride in their quality of works, product understanding and their knowledge was extensive especially when working on the top end – larger projects. "
"We have been extremely impressed and always happy with the finished product/render works in our pools completed by Mix Mud. The high standards of workmanship, communication, consistency and reliability carried out by the team is a big plus. Paul – Mix Mud team have an amazing attention to detail."

"We have been associated with Mix Mud for over the last 5 years. During this time the Mix Mud team have completed their work with pride and always in a professional manner. They continue to provide extensive and thorough knowledge of their trade at all times. We would never have any hesitations in recommending the team at Mix Mud."
PARTNERS
We work with some of Australia's best known names, each helping to make us stronger. So, here's a quick 'hat's off' to our valued partners.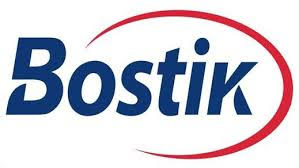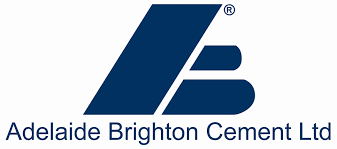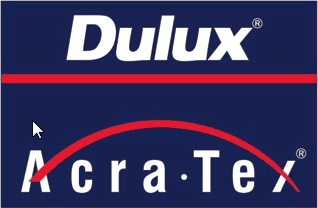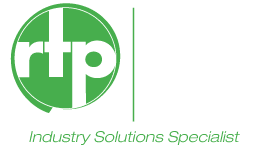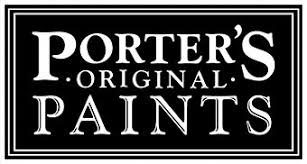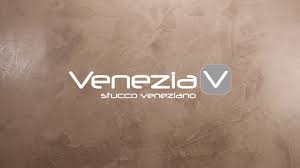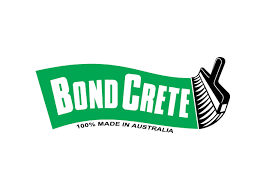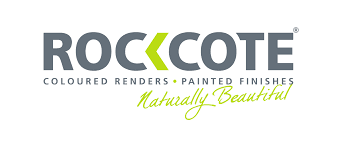 We're always happy to hear from our customers. Whether you're new and looking for a FREE quote on our services, or just want to get more information on what we can do for you, just drop us a line.
You can fill out the e-form below, email us or call us at our office at the number below. We'll get back to you as close to immediately as possible.
ACRYLIC RENDER
Fending off the withering effects everyday weather can have on a surface requires a tough protective shield. Acrylic Rendering offers excellent protection against weathering and abrasion, but without any risk of surface cracking.
We use fast drying acrylic material, so a building rendering project can be completed quite quickly without compromising quality. The result is a high quality finish that is silky smooth and spotless. It's a popular rendering option for residences in the eastern suburbs of Sydney.
CEMENT RENDER
Durable and long-lasting, Cement Rendering is the preferred option when protecting exterior brick and cement walls. Easily applied, the protective layer stands strong against the ravages of wind, heat and cold, and is recognized for its water resistant qualities.
Another key attraction to this building rendering option is the variety of textures it offers, with degrees of roughness lending extra character to homes and commercial buildings. Pigment can also be added to the render, allowing even more creative options for home and business facades.
CONCRETE REPAIR
Time can take its toll on surface concrete, especially when it has not been adequately protected. Temperature fluctuations can create cracks and lead to peeling, while even the gentlest bump can cause chipping. It means that eventually, Concrete Repair becomes a necessity rather than an option.
After inspecting the surface and then preparing it, we apply a high-grade polymer compound that fills the cracked and chipped surfaces, then smoothen the overall area returning concrete to its former glory.
POLYSTRYRENE WALL
A popular aesthetic option for private home-owners and property developers around Sydney, Polystyrene Wall Systems add extra character to a building's exterior. But it also provides valuable protection to a wall, acting as a shield between destructive elements and the surface behind it.
Lightweight and easy to erect, our polystyrene wall systems are water resistant and flame retardant, with an estimated lifespan of around 12 years. It's also the Greenest option, adding considerably to a building's energy efficiency rating.  
TEXTURE COATING
Building rendering protects, but with the right Texture Coating, you can also turn an ordinary house into a dream home. Texture Coating involves applying a high-quality acrylic render to a building façade, personalizing the style of a property without losing any protective qualities.
We spend time with our clients to understand their precise vision. Only then do we begin work, adding the desired pigment before using our skills to create the right texture, either by trowel or roller, to achieve the desired effect.
WHIITE SET PLASTERS
White Set Plaster is highly water resistant, but it takes expert hands to achieve the perfect finish. That's because the surface has to be completely smooth before the render can be applied. Properly preparing the wall surface takes both care and patience to do right.
The render itself is comprised of plaster and lime, mixed together by an electrical drill and applied continuously until the plaster dries. When finished, it forms a glass-like hard shell that keeps moisture out.